Bhringraj. Traditional Indian Hair Oil.
Bhringraj is one of the most popular Indian hair oils. Designed in accordance with ancient Hindoo medicine, the oil has a lot of caring, nourishing and even healing features. What is the secret of Bhringraj oil?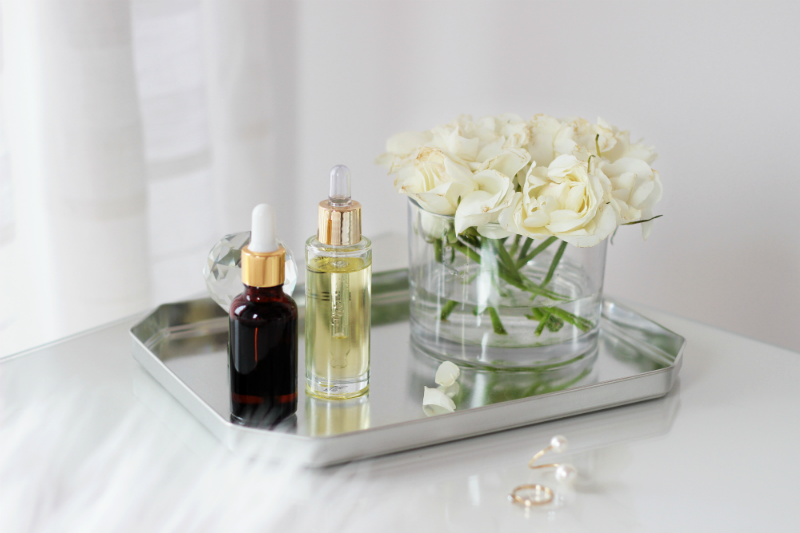 Magic, Indian recipe
The most important indicator of a product's quality is its composition. Bhringraj contains as many as 19 natural oils and herbal extracts the working of which is really crucial. Let us present you the most important ingredients of the grand herbal composition. And the composition is the secret of Bhringraj hair oil
Bhringraj oil – extracted from Indian plant named Eclipta Alba. It is the base ingredient of the cosmetic. It is responsible for stimulating hair growth, counteracting premature signs of ageing (baldness, greying) as well as regeneration of damaged strands.
Coconut oil – provides proper moisturization, care and restoration of hair. Additionally, it takes up bitter struggle with dandruff and many other scalp problems.
Amla oil – Indian natural oil extracted from the plant carrying the same name. Its action focuses on strengthening follicles, which has its consequence in eliminating the problem of hair loss.
Brahmi oil – third oil obtained from plants growing in territory of India. It has antiseptic and anti-inflammatory action. In other words, it relieves irritations.
Sandalwood oil – this oil's task is to take care of hair and work antiseptic.
Natural Henna – this ingredient is nothing more but a plant colourant popularly used for hair dyeing. It makes hair a little bit darker.
Pepper Mint – it might seem that pepper mint does not go hand in hand with hair care yet it has freshening and disinfesting action.
Babchi extract – extract of the Middle East herb which is used for treating albinism. It is responsible for stimulating hair follicles to more effective work.
Fenugreek extract – counteracts uncontrolled hair loss.
Camphorwood extract – works antiseptic and stimulating.
Ghodowaj – herb used for treating many dermatological disorders.
Kapoorkachli – plant of hair cells stimulating action.